Pet Bandanas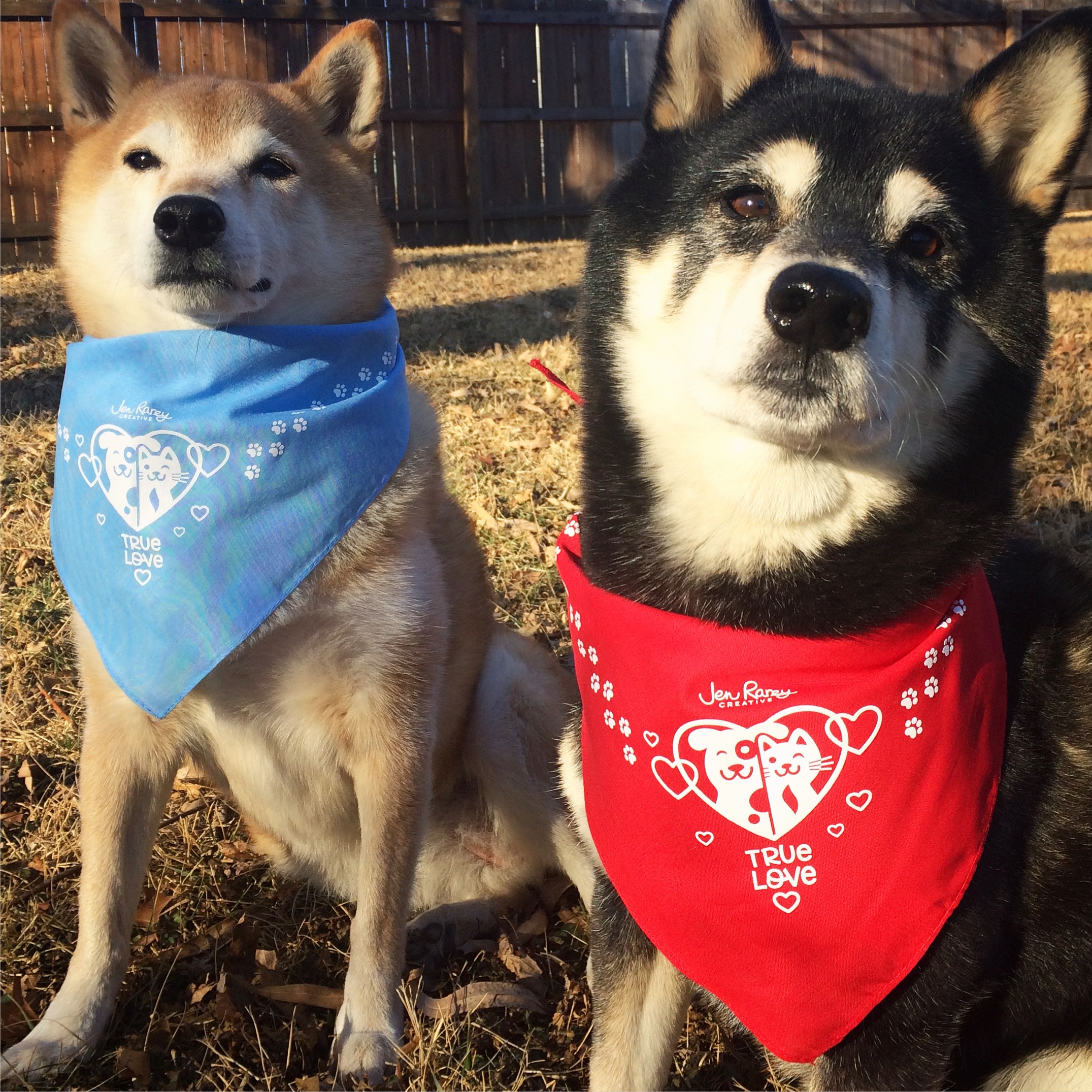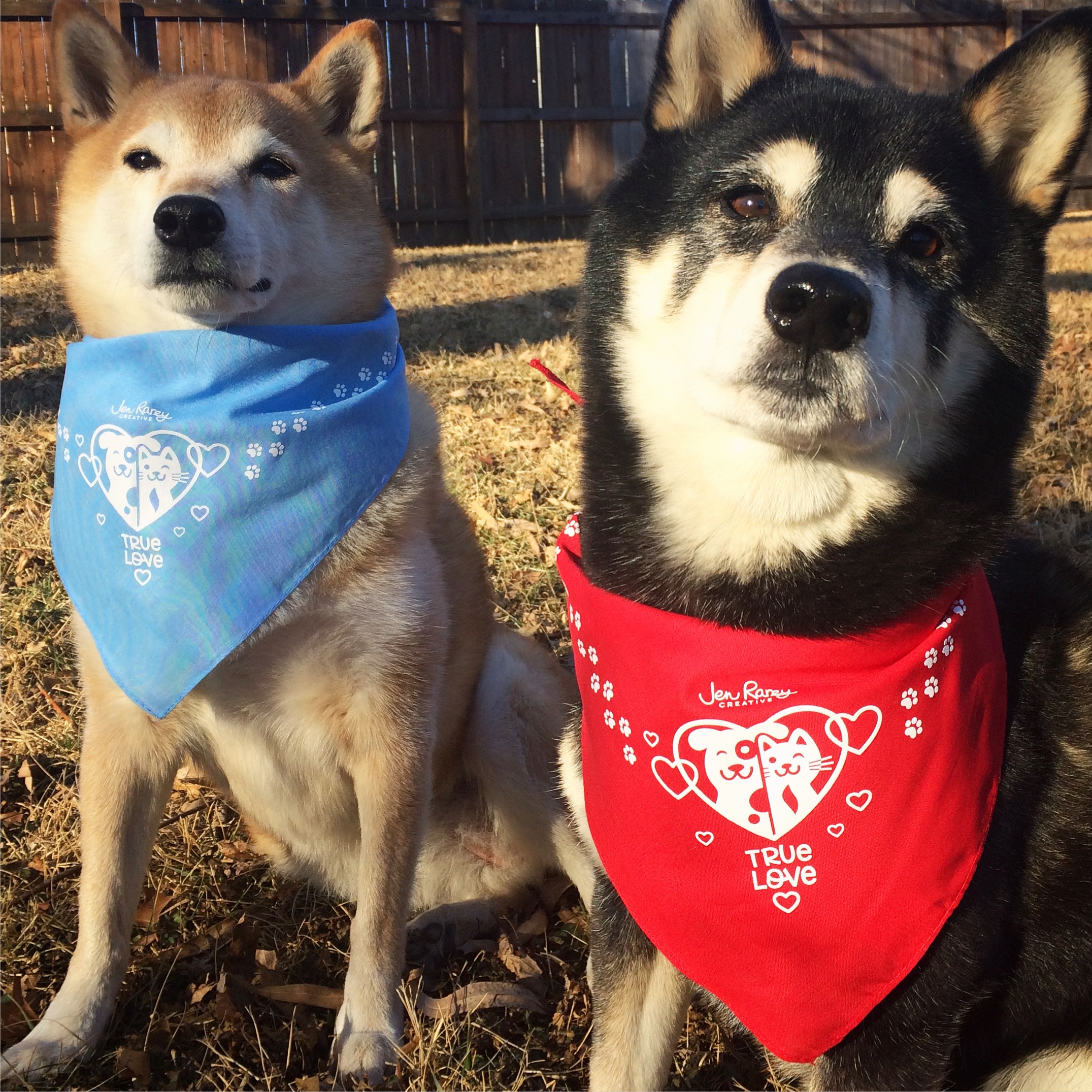 Pet Bandanas
Finally, your dog's desire to be a fashion icon collides with my art! These 100% cotton, 100% adorable "True Love" bandanas are just what he or she needs to be the envy of all those other mutts in the neighborhood. Your choice of light blue, bright red, or bright green—complementing your dog's coat color, and covering most holidays and sports teams.
Top of triangle is 29" across, so these fit larger dogs, and you can roll them down as needed to fit dogs Shiba Inu* sized or even smaller. You can even put one on your cat!**
*Sorry, the doge are not included. Unless Taylor gets into the trash again! >:-(
**Your cat will look adorable but hate you for it.