Best Friends, framed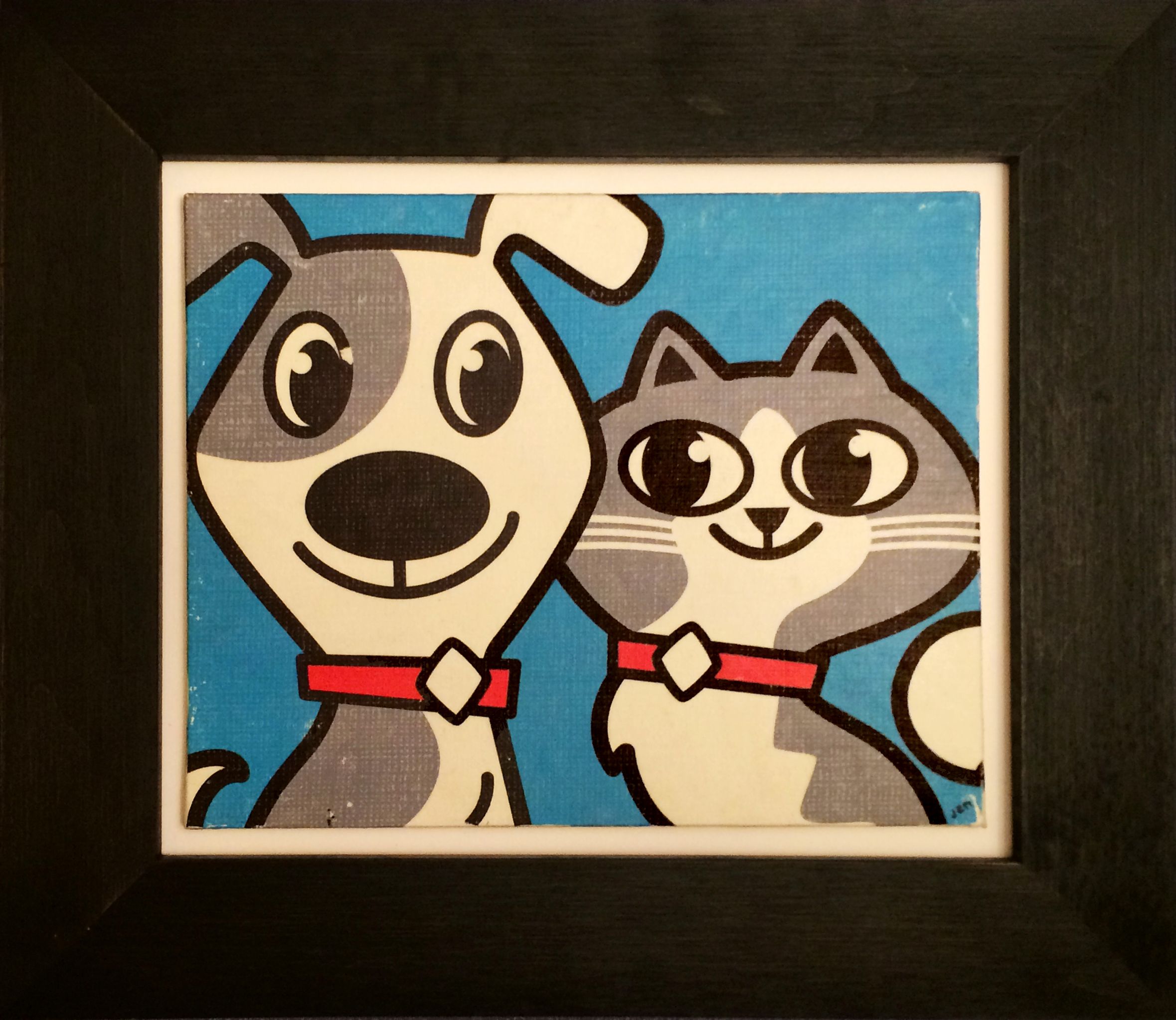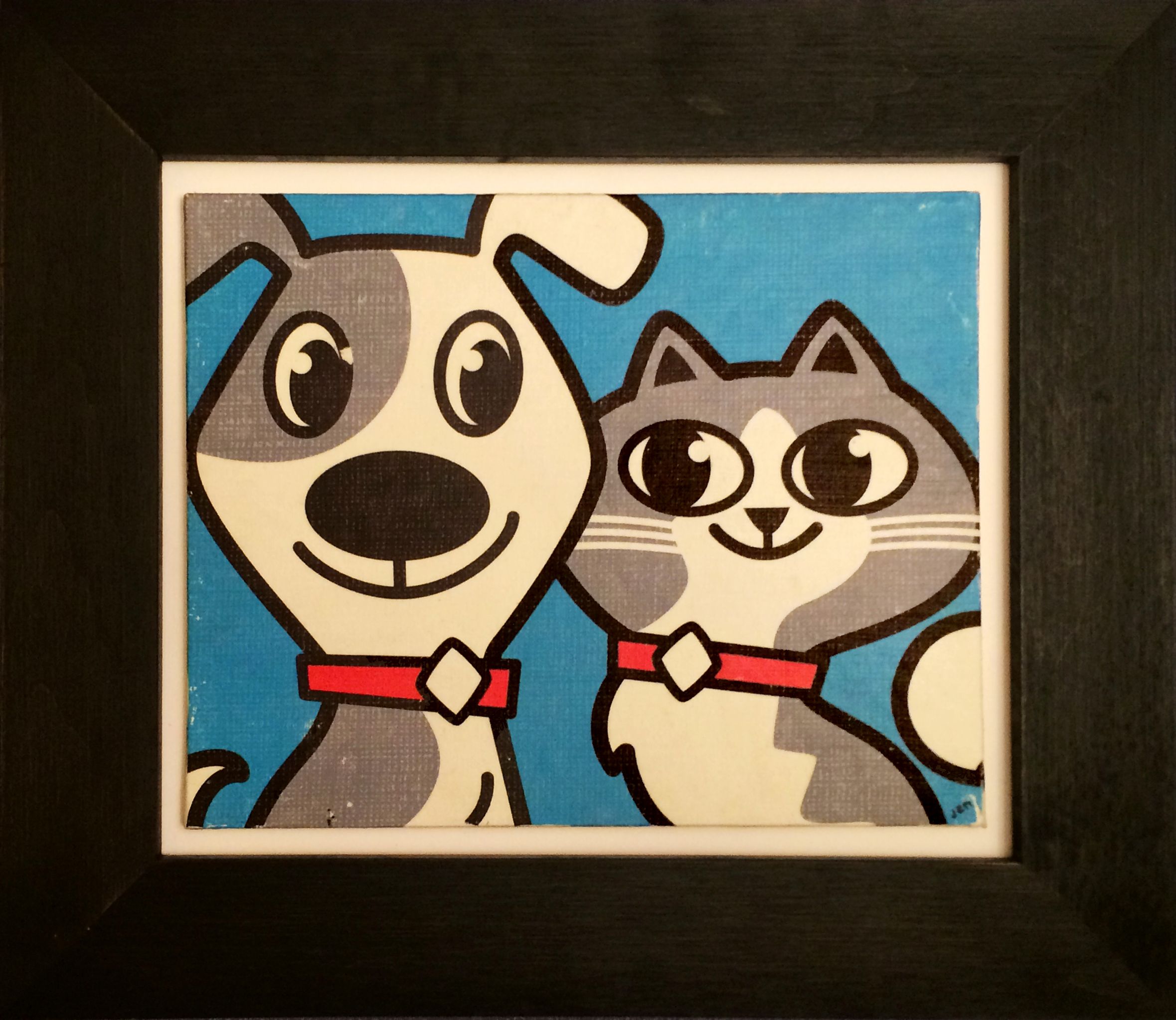 Best Friends, framed
Not framed in a bad way. Who could possibly do anything unkind to this super sweet doggy & kitty?? Framed in the best possible way: totally ready for your wall!
$5 OF YOUR PURCHASE WILL BE DONATED TO THE HUMANE SOCIETY OF GREATER KANSAS CITY! Great people doing great work for great pets! www.hsgkc.org
HANDMADE TRANSFER* on canvas board, ONE-OF-A-KIND. 10w" x 8" image, 14.5"w x 12.5"h frame.
*Transfer? What does that mean?? This is an original piece of art, created digitally, then transferred onto canvas board in a painstaking and labor intensive process. Each is truly one-of-a-kind and contains small imperfections that give it character and a vintage look. They take time to make and they rub all the skin off your fingers. I suffer for my art.