お化け物: 美味しいですね?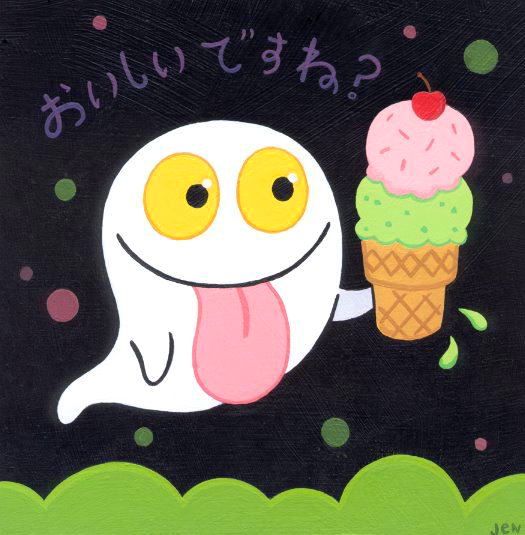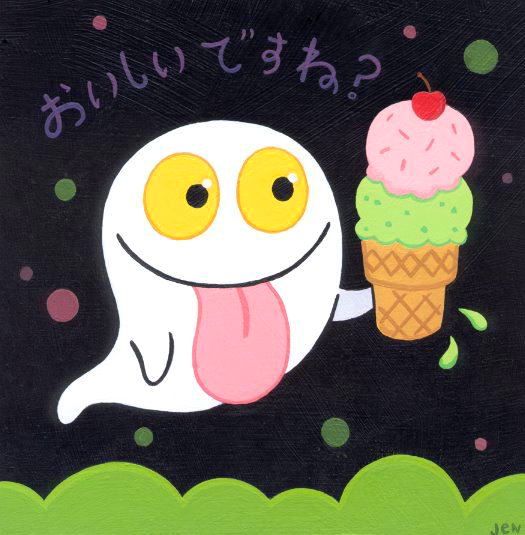 お化け物: 美味しいですね?
Obake-mono is Yokai monster from traditional folklore, a ghost with a looooong tongue. So why not give it copious amounts of ice cream? Recipe for a happy ghost! It's saying "It's delicious, isn't it?" Which is clearly rhetorical. Because ice cream.
HANDPAINTED, ONE-OF-A-KIND, ACRYLIC ON WOOD, 6"x6", ready to hang with picture wire attached.
PS: This is a crummy photo and I'll eventually get a better one. But know it looks better than this. Progress vs. Perfection, peoples!